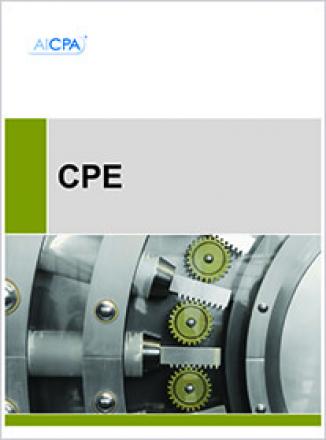 Financial Statement Reporting - Tackling Complex Disclosures
LACPA Member Price:
$44.85
Course Name:
CPE Self Study 2018
Availability:
Online Access 1 Year
Do you dread writing financial statement disclosures or have trouble knowing what should be included in complex disclosures? This CPE course offers help with deciphering the requirements and writing disclosures for some of the most complex areas of accounting. Beneficial for professionals in public practice who audit, compile or review financial statement disclosures. Featuring examples from publicly traded companies, this course not only walks you through the requirements, it also provides examples of disclosures that meet the requirements and includes the topics of accounting errors and changes, fair value and segment reporting.
Learning Objectives
Recognize aspects of the FASB's disclosure framework project and other SEC disclosure improvement initiatives.
Differentiate between disclosure requirements for changes in accounting principle, changes in accounting estimates, and changes in reporting entity.
Recognize financial statement disclosure best practices.
Click here to be redirected to the AICPA's website to purchase this course.