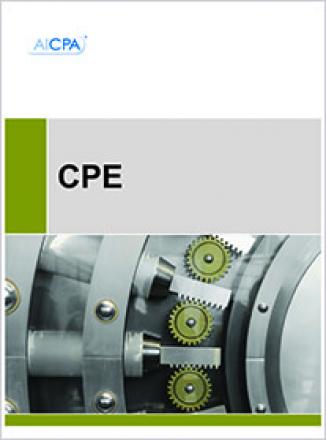 Internal Control and COSO Essentials for Financial Managers, Accountants, and Auditors
LACPA Member Price:
$83.85
Course Name:
CPE Self Study 2018
Availability:
Online Access 1 Year
This CPE course gives you a solid understanding of systems and control documentation. After an overview of the latest COSO guidance on the components and principles of effective internal control, this course introduces you to basic tools used to document an accounting process. You will then identify the risks of errors and fraud in the accounting system and the presence (or absence) of compensating controls. Finally, you will practice identifying key controls and control weaknesses.
Learning Objectives
Recall factors that an auditor should consider when obtaining an understanding of the entity and its environment, including internal control
Identify keys to success in designing a control environment with strong internal controls
Recall internal control objectives, components, and principles
Identify tools that can assist in the documentation of internal controls
Identify ways to obtain efficiencies and effectiveness in internal control in various types of smaller entities
Click here to be redirected to the AICPA's website to purchase this course.